DO YOU NEED PROFESSIONALS TO PROJECT AND BUILD YOUR DREAM HOME?
We offer the best engineers and builders to make your dreams come true.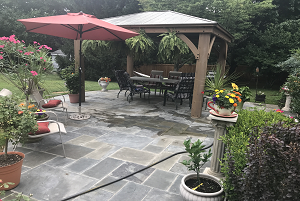 Patio Design Services
If your dream is to create a wonderful outdoor experience for you and your family, we are your solution because we can design a great patio for your outdoor entertainment needs. We have extensive experience in helping you make decisions that will allow you to enjoy your patio for many years. We offer our expert advice with professionalism and ensure that you walk away with the right patio solution.
Remodeling Services
We are your best option because if you want to remodel your home, it is very important that you take advice from people with experience who can provide reliability in the completion of their work. A process of remodeling takes time and money so you need to be sure to have the team that can provide the best results.
Remodeled homes
We have all what it takes to remodel your home. Consult with our experts.
Bathroom & Kitchen
We remodel bathrooms and kitchens and include cabinets, counter-tops and accessories.

Basement
Convert your basement into entertainment room, playroom, bedroom or any unique visitors space
Handyman
Thinking of repairs the need to be done? Leave it to our experts.
Torres Renovation remodeled my kitchen December, 2015. The outcome is beautiful and I am so happy! They were innovative, prompt and had a fair price. They go the "extra mile" to make certain that everything is done to perfection. I have additional projects to do and I will definitely use them again. I highly recommend Torres Renovation!
Nicki
My real estate team uses Torres Renovations LLC multiple times throughout the year. We recently had him renovate 6 different bathrooms and they all turned out perfect. Jorge does fantastic work, and we highly recommend him!
Danielle Cornely
Torres Renovation has done several projects for me, slate terraces, basement laundry renovation, painting, etc. more recently bathrooms and kitchen renovations. I have always relied on Torres Renovation for a quality, timely completed and fairly price job. I can without any hesitation highly recommend them.
Pilar Franzoni Paul
I can't say enough good things about Torres Renovation! They remodeled my kitchen and master bath and did an amazing job on both projects! I highly recommend them!!
Barbara
Torres Renovation just finished updating two bathrooms and bedrooms for us, and they did a fantastic job! Jorge and his crew were professional, hard-working, and extremely courteous, and I couldn't be happier with the results. I'll definitely contact them in the future with remodel requests!
Debby
Send us a message & we'll be right with you